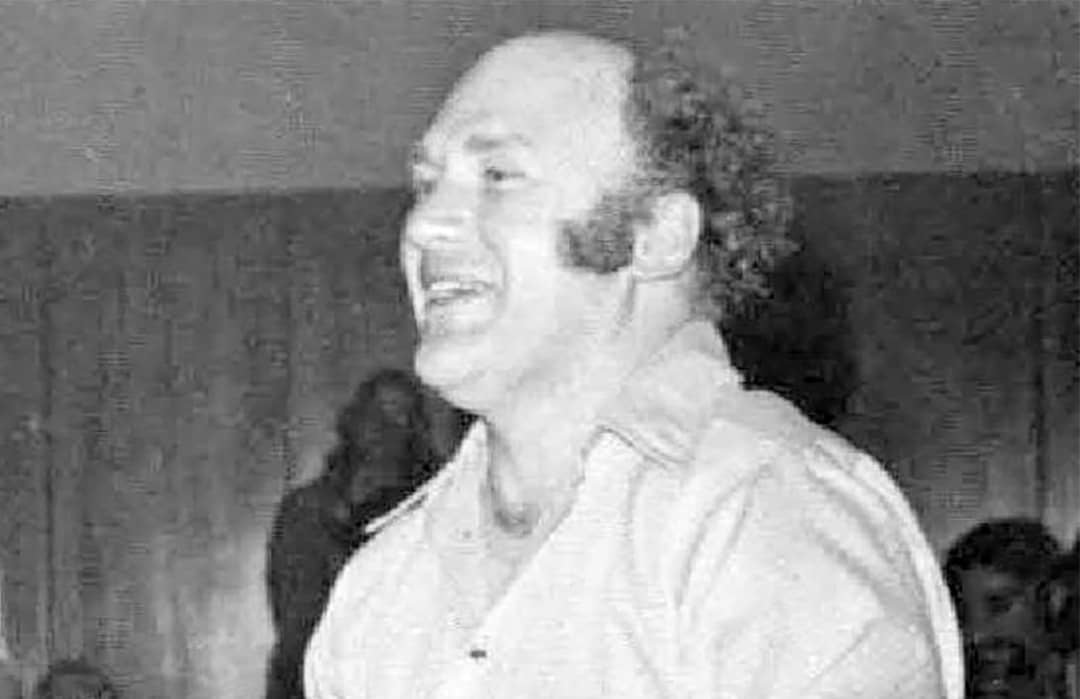 Novelist & Alternative Artist
Ken Kesey (1935-2001) was an American novelist and essayist who played a prominent role in the counterculture of the 1960s, especially in California.
Ken was born into a family of dairy farmers in La Junta, Colorado. They moved in 1946 to Springfield, Oregon, where he graduated from high school in 1953.
During his youth, Kesey read widely and enjoyed films including westerns and other action movies. He was also a serious wrestler, winning numerous bouts at high school and university and coming close to being picked for the United States Olympic team after recording a win rate of 88.5% in the season from 1956-1957. His other interests included hypnotism, magic and ventriloquism.
After high school, Ken attended the University of Oregon School of Journalism and Communication at nearby Eugene, where he was awarded a B.A. in speech and communication in 1957. The course had included elements on playwriting, screenwriting and literature. His interest in literature was especially fostered during the latter part of his studies by the tutelage of the writer James B. Hall, who introduced him to a variety of literary modernist works such as those of Ernest Hemingway.
The answer is never the answer. What's really interesting is the mystery. If you seek the mystery instead of the answer, you'll always be seeking. I've never seen anybody really find the answer. They think they have, so they stop thinking. But the job is to seek mystery, evoke mystery, plant a garden in which strange plants grow and mysteries bloom. The need for mystery is greater than the need for an answer.
During his undergraduate studies, he drafted a novel called End of Autumn focused on the university athletics scene. It remained unpublished, but a sample would be submitted in support of his subsequent application to study creative writing at Stanford University.
Shortly after he finished his degree, he had his first short story, First Sunday of September, published in the Northwest Review. He then successfully applied for a recently introduced grant scheme called the Woodrow Wilson Fellowship to support his postgraduate studies in creative writing, which he undertook at the Creative Writing Center at Stanford University. The director of the Center, Wallace Stegner, is said to have regarded him as talented but lacking in refined literacy, intellectualism or sobriety, and repeatedly rejected his applications for an internal departmental funding award called the Stegner Fellowship.
During his studies at Stanford, Kesey worked on a novel called Zoo, which was awarded a $2000 prize called the Harper-Saxton Prize. He subsequently attended a graduate writing seminar taught by Malcolm Cowley, an editorial consultant to the major publisher Viking. This seminar was supposed to be open only to past Stegner fellows, but Kesey claimed to Stegner's deputy Richard Scowcroft that Stegner, who was conveniently on sabbatical and therefore unavailable for consultation, had given him permission to attend it. While being supervised by Cowley in these extraordinary circumstances, Kesey began to draft and present the manuscript that would eventually become his most enduringly famous novel, One Flew Over the Cuckoo's Nest (1962), a sinister tale of the systematic erosion of autonomy and independent thought among detainees at a high-security psychiatric institution in Oregon, which would be adapted into a Broadway play the following year (1963), and eventually into an award-winning film starring Jack Nicholson in 1975. Cowley was instrumental in seeing the book through to publication.
While studying at Stamford, Kesey also volunteered as a medical guinea pig in a study on the side-effects of a wide range of psychotropic drugs, including LSD and cocaine, that was led by a post-graduate psychology student there called Vic Lovell. The experiments were held at a teaching hospital within the Stanford University School of Medicine called the Menlo Park VA Hospital, a psychiatric institution whose patients were chiefly war veterans who had suffered trauma as a result of their experiences on active service. He also incidentally took up a part-time job there as a night aide to help support himself through his studies, and in the course of carrying out his duties, he had the opportunity to speak with a great many of the patients, whom he came to regard as misunderstood rather than insane. These revelatory experiences inspired much of the narrative, atmosphere and imagery in One Flew Over the Cuckoo's Nest. Although Kesey himself was not incarcerated in circumstances comparable to those of the book's protagonist, he had spent time getting to know many patients who were.
Even after his volunteering for the medical study ended, Kesey had become so intrigued by the effects of the drugs he had been given on his state of consciousness that he continued to experiment with some of them for his own recreational use for many years.
Following the success of One Flew Over the Cuckoo's Nest, Kesey had suddenly become a relatively wealthy man; and in late 1963 he purchased his own house at La Honda in the Santa Cruz Mountains, to the west of the university campus where he had remained based.
He became a social hub who regularly entertained friends and organised his own parties at which LSD was frequently taken and live music performed. Among his friends were the members of rock band The Warlocks (later to be renamed The Grateful Dead), who often attended and performed live at his parties. Prominent Beat poets such as Allen Ginsburg attended some of the parties. Ginsburg had been introduced to Kesey by fellow beat poet Neal Cassady, a close associate of Kesey's who also connected him with famed novelist Jack Kerouac. Leading members of the Hells Angels Motorcycle Club were also involved, and Kesey has been credited with introducing them to LSD.
A second novel by Kesey, Sometimes a Great Notion, was published in 1964. Telling the story of dramas around a logging business in a coastal town in Oregon, with unions and strikes among the elements of the plot, it received widespread critical acclaim from literary reviewers, and although it was not quite as commercially successful as One Flew Over the Cuckoo's Nest, it still sold well, and preceded his first published novel in being adapted into a motion picture, the film renamed Never Give An Inch being released for television in 1970.
Around the same time as the publication of his second novel, Kesey and a group of his entourage formed a touring party that draw attention to itself by crossing the United States from California to New York in a school bus nicknamed Furthur, which had been painted in psychedelic colours, ostensibly as a form of performance art. By this time, Kesey's entourage had adopted the name the Merry Pranksters. His close friend Ken Babbs has claimed responsibility for the idea of this name. Most of them lived with Kesey communally at his house in La Honda, California.
Video and audio footage of this road trip was eventually released in 1999 on a DVD called The Acid Test. Some original footage also appeared in 2011 in a documentary film about the Pranksters called Magic Trip. The tour by the Merry Pranksters has gone down in history as a significant prototype for the emergence of the hippie movement of the late 1960s. The members of the Pranksters, aside from practising an unusual communal living experiment and dressing unconventionally while travelling across the country, expressly distanced themselves from received social norms and referred disparagingly to normal society as 'The Establishment'.
Following the return of the Merry Pranksters to California, they began to advertise a series of public events called Acid Tests to be held at different venues all over the state and occasionally beyond, between November 1965 and March 1967. Most of the events were held in the San Francisco Bay Area or in Los Angeles, but two took place in Oregon and one in Texas. At this time, the use of LSD was still legal in the United States. It would eventually be outlawed by new federal legislation passed in Congress in October 1968.
Although a series of eighteen such events went ahead during this period under the collective leadership of the Merry Pranksters, Kesey himself was sidelined for much of the time after being arrested for cannabis possession in early 1965. Having initially been granted bail, he faked his own death by suicide with the co-operation of the Merry Pranksters, and absconded to Mexico for eight months. After returning to California, he was rearrested and sentenced to six months in jail in January 1966, following which he served out his sentence at the San Mateo County jail in Redwood City. The author whose tale of forcible incarceration had become his greatest success was himself now incarcerated, albeit for rather different reasons.
Having been released from prison, Kesey decided to opt for a quieter life. For the time being, he left behind the Merry Pranksters and his whole life in California, and returned to his family homestead in Pleasant Hill, Oregon, where he spent most of the rest of his life, taking up a teaching role at the University of Oregon, and continuing to write from time to time. His further works included Kesey's Garage Sale (1973), Demon Box (1986), children's book Little Tricker the Squirrel Meets Big Double the Bear (1990), Sailor Song (1992), and the posthumously published Kesey's Jail Journal (2003), which was sourced in his manuscript diaries kept during his time in prison.
Personal tragedy struck Ken in 1984 when his son Jed, following in his footsteps as a wrestler at the University of Oregon, was killed when the van used by the wrestling team to attend fixtures slipped off an icy road and crashed. Jed was just twenty. Four years later, Kesey donated $33,395 to pay for a safer dedicated school bus for the University's wrestling team.
Even in Kesey's absence, the Merry Pranksters continued to operate as a collective, and put in appearances at culturally significant events such as the Woodstock Festival of 1969.
In 1994, Kesey staged a fresh tour with some of his old friends from the Merry Pranksters to perform a new play he had written called Twister: A Ritual Reality. Famed beat poet Allen Ginsburg joined them on stage for one performance on this tour. In 1997, Kesey put in a final surprise appearance with the Pranksters on stage at a concert of the rock band Phish in Darien Lake, York.
In 1992, Kesey had been diagnosed with diabetes. A stroke followed in 1997, and he was diagnosed with liver cancer in 2001. Surgery to remove the tumour from his liver was attempted that November, but he died of complications from it three weeks later aged just 66.