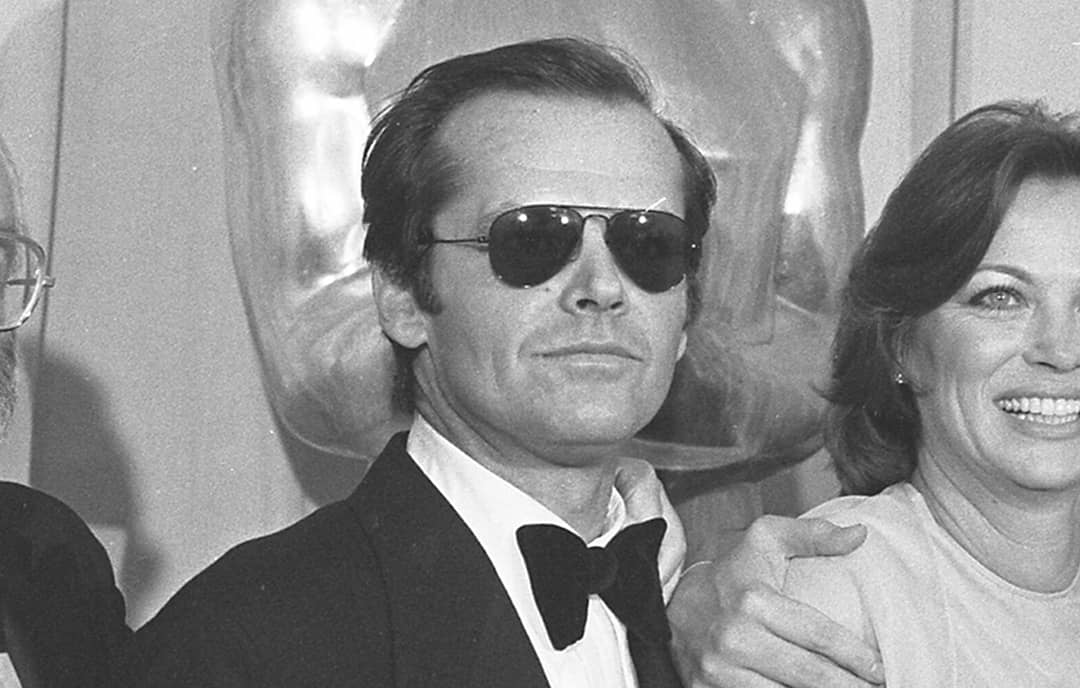 Actor, Screenwriter and Director
Jack Joseph Nicholson is an American actor and occasional screenwriter and director.
Nicholson was born on 22 April, 1937, in Neptune City, New Jersey. His mother June (1918-1963) was a stage dancer of mixed Irish, English, Welsh and German descent. His biological father has not been identified with certainty.
On account of June's relative youth at the time of Jack's birth, her parents offered to play the role of his parents in his early years, although they were really his grandparents. The secret was kept from Jack as well as the local authorities and the wider public. It was uncovered by investigative journalists for Time magazine in 1974, by which time both June and her mother had already died.
There's a period just before you start a movie when you start thinking, I don't know what in the world I'm going to do. It's free-floating anxiety.
Jack was brought up as a Roman Catholic, in keeping with June's Irish family tradition, but has since identified as an atheist, regarding faith as a source of false comfort.
By the time he had started Manasquan High School, Jack had moved with his family to the borough of Spring Lake, still within New Jersey. At High School, he earned a reputation as a clown and was constantly in trouble with the teachers for misbehaviour.
In a bid to avoid military conscription on active duties for up to two years, Nicholson signed up in 1957 to the California Air National Guard, part of the reserve of the United States Air Force. This largely restricted him to the requirement to participate in activities on weekends and for two weeks once a year. However, he was still called up for a number of months in 1961 before being discharged in 1962.
In 1955, Nicholson gained a foothold in the film industry at the age of 18 when he worked as an office assistant for famed cartoon animators Hanna and Barbera at the Metro-Goldwyn-Mayer cartoon studio in Culver City, California. The job continued for two years before a wave of redundancies cast him aside. During his time at MGM, after showing some artistic talent to the established animators there, Jack had been offered promotion to the role of junior animator, but he turned down the role because he had already set his heart on working as an actor, and had begun to attain minor stage and TV roles after a period of theatre training.
His first film performance was in The Cry Baby Killer (1958), produced by Roger Corman (born 1926), who subsequently recruited him for several other roles, including in The Little Shop of Horrors (1960), The Raven (1963), The Terror (1963), and The St. Valentine's Day Massacre (1967). Additionally, Nicholson often performed in westerns directed by Monte Hellman (1929-2021), including Ride in the Whirlwind (1966) and The Shooting (1966). Other early film credits for Nicholson include The Wild Ride (1960).
Jack earned wider public renown and critical acclaim from the late 1960s onwards for his roles in the films Easy Rider (1969), for which he earned an Oscar nomination; Five Easy Pieces (1970), for which he was nominated for an Academy Award); Carnal Knowledge (1971), for which he was nominated for a Golden Globe; The Last Detail (1973), for which he was nominated for both an Oscar and a Golden Globe; and Chinatown (1974), for which he was nominated for an Academy Award.
Nicholson is perhaps most widely known today for his performance of the starring role of the 1975 film adaptation of Ken Kesey's book One Flew Over the Cuckoo's Nest. For his performance as a rebellious psychiatric patient, he was awarded Best Actor at the following Academy Awards.
He is also recognised for his role in the notorious Stephen King horror film The Shining (1980), and as the chaotically evil character known as 'The Joker' in Batman (1989).
He continued acting through the 1980s and 1990s, and has made occasional appearances well into the 2000s before announcing his retirement in 2010. He again won an Academy Award for Best Actor for his performance in the romantic comedy As Good As It Gets (1997), and won Best Supporting Actor for his role in the comedy Terms of Endearment (1983).
Nicholson's screenwriting credits include The Trip (1967) and Head (1968).
In 1962, Jack got married to actress Sandra D. Knight (born 1939), whom he had met on the set of The Terror (see above). She subsequently gave birth to their daughter Jennifer, but the couple divorced in 1968. He only married once, but has fathered five other children by four other mothers, two of them by actress and model Rebecca Broussard (born 1963). From 1973 to 1990, he had an on-off relationship with actress Anjelica Huston (born 1951), before it ended in the circumstance of his emerging affair with Broussard. Other high-profile girlfriends of Nicholson have included actresses Jill St. John and Lara Flynn Boyle, singer Michelle Phillips (of the Mamas and the Papas), and models Winne Hollman and Kate Moss.
In 1994, Nicholson was the perpetrator of an attack of road rage while driving in North Hollywood, attacking a car he felt to have blocked his path with a golf club. Initially, criminal charges were brought, but they were dropped when Nicholson reached an out-of-court settlement with the driver, Robert Blank, for $500,000.
Nicholson has publicly expressed mixed views on abortion, casting himself as against it but at the same time in favour of women's right to choose. He has explained his qualified opposition to abortion with reference to the fact that he would never have been born if his teen mother's unwanted pregnancy had been terminated as she was advised would be best for her.