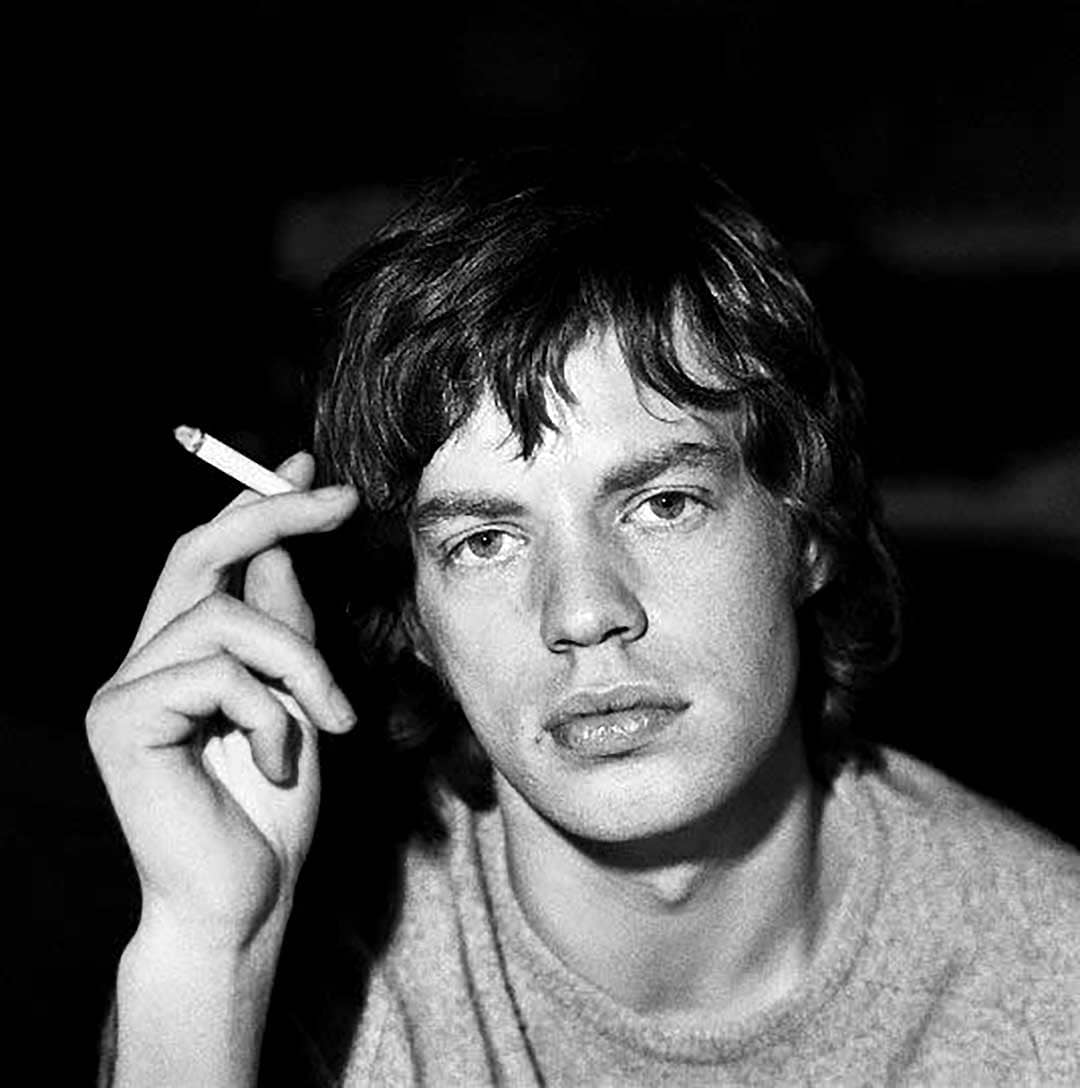 Singer & Founder Member of The Rolling Stones
Michael Phillip Jagger (born 1943) is the lead singer of British rock band The Rolling Stones.
Jagger was raised in the town of Dartford, Kent. Heavily influenced by his taste for American music in childhood, he collected blues records in his teens, learned to play the guitar at the age of 14, and subsequently formed his first band, Little Boy Blue and the Blue Boys, with his friend Dick Taylor on drums.
At the age of 18, Jagger began to attend the London School of Economics while continuing to develop his band. Another childhood friend, Keith Richards, joined them at this stage on guitar. The initial line-up of The Rolling Stones was completed by the arrival of guitarist Brian Jones, who met Jagger while playing in another band called Alexis Korner's Blues, and pianist Ian Stewart.
In 1963, Charlie Watts replaced Taylor as the band's drummer, and that summer the band enjoyed its first UK singles chart success, with Come On getting to No. 21.
By 1964, the Stones, as they came to be affectionately known by their fans, had hit the big time, scoring three successive Top 3 hits of which the two latter ones, It's All Over Now and Little Red Rooster, both made No. 1. In 1965, they followed this up with a hat-trick of further No. 1s, The Last Time, (I Can't Get No) Satisfaction and Get Off Of My Cloud. From here, they enjoyed an unbroken run of eight further Top 10 hits up to and including Brown Sugar in April 1971. This remarkable run of consistent success included three further No. 1s, Paint It Black (1966), Jumpin' Jack Flash (1968) and Honky Tonk Women (1969), extending their career total to eight and cementing their position as one of the foremost bands of the 1960s.
Although they would never top the charts again, from 1972 to 1981 they scored seven further Top 10 hits. Their success was more intermittent at this stage of their career, and two of their singles during these years failed to reach the Top 40. Start Me Up, their final Top 10 hit, charted in August 1981. During the 1980s, after a falling-out between Jagger and Richards, the Rolling Stones went on temporary hiatus, but by the end of the decade they were recording together again, and they have continued periodically recording and touring as a band ever since, last reaching the UK Top 40 as late as December 2005.
There's not many Americans, certainly not many of the teenagers I met when I first went to America, knew anything about [blues musicians] at all. … They do now, which is very groovy.
In 1967, Jagger and Richards were both convicted on drugs-related charges after a police raid on a party at the house of Richards. Jagger was again arrested for drug possession at his home in London in 1969.
In 1969, as the band was preparing for a major tour of the USA, long-time member Jones was forced out as his history of drug-related arrests made him ineligible to travel. Shortly afterwards, he was found drowned in his own swimming pool under the influence of drink and drugs. The US tour proved ill-fated in more ways than one, as during one of the band's concerts in California, one of their fans in the audience was stabbed to death by a member of the Hell's Angels Motorcycle Club.
The Rolling Stones are known for a big but laid-back bluesy stadium rock sound. Jagger's tastes for American blues music are apparent in the band's sound, and have no doubt contributed to their exceptional success by the standards of British bands of their time in the USA, where they have scored eight No. 1 singles, including four that did not top the charts in the UK: Ruby Tuesday (1967), Brown Sugar (1971), Angie (1973), and Miss You (1978).
In 1970, Jagger tried his hand at acting in the films Ned Kelly and Performance, with limited success. In 1995, he co-founded film company Jagged Films. He has occasionally returned to acting since, most recently in The Burnt Orange Heresy (2020).
Jagger has fathered eight children in his life. In the mid-1960s, Jagger began to date singer Marianne Faithful, but by 1970 he was involved with an actress, Marsha Hunt, who gave birth to his eldest child, daughter Karis, that year. In 1971, however, Jagger married Bianca Perez Moreno de Macias, who gave birth to Jagger's second daughter, Sheena, the same year. The marriage ended in 1980, three years after he first started secretly dating model Jerry Hall. His long-term relationship with Hall persisted through the 1980s, and they finally married in 1990. Between 1984 and 1997, four children were born to the couple. However, her discovery of an extra-marital affair of his that led to the birth of a son, Lucas, in 1999, saw to the end of his second marriage that same year. Jagger's final child was born to a 29-year-old ballerina, Melanie Hamrick, in 2016, two years after she became involved with him.
Outside his band career, Jagger has donated funds to the support of music education, chiefly in the establishment of a performing arts centre at his former school Dartford Grammar School, the Mick Jagger Centre, which was opened by Jagger personally in March 2000 and has since served as a major centre for childhood music tuition under a programme called The Red Rooster Project. Following this, Jagger was knighted for his services to popular music in 2002.