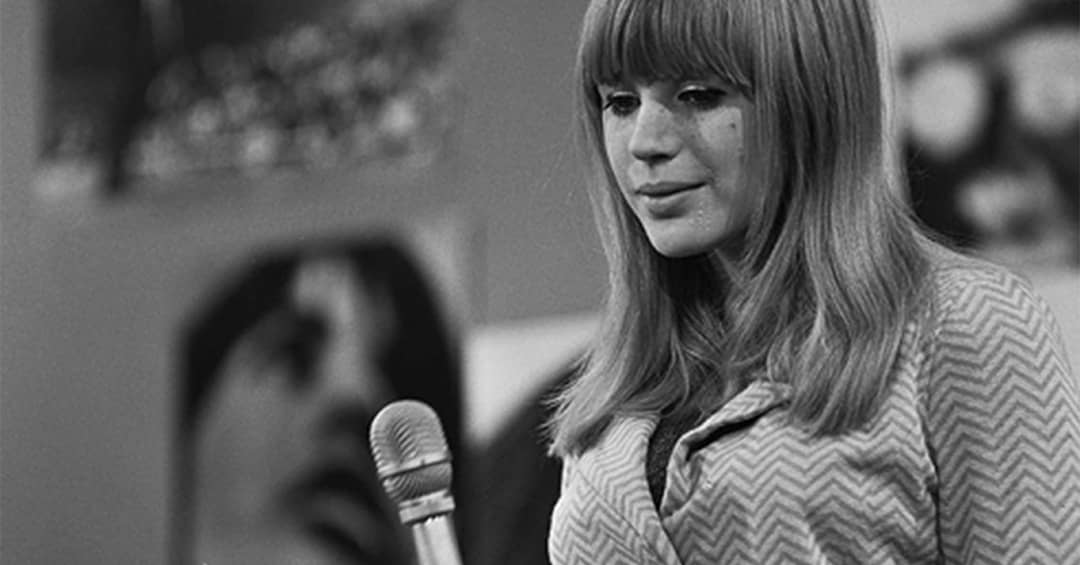 Marianne Faithfull is an English singer and songwriter who enjoyed four UK Top 10 hits within the space of 12 months between 1964 and 1965 when she was still a teenager. She has recorded more than twenty studio albums in her long career, the most recent of which, She Walks in Beauty, was released in April 2021.
Faithfull was born in London to a Hungarian ballerina, the self-styled Baroness Eva von Sacher-Masoch, who assumed her noble title thanks to her father having been an Austro-Hungarian nobleman holding the title of Ritter von Sacher-Masoch. Faithfull's father, Major Robert Glynn Faithfull, was a one-time British intelligence officer who later became a university professor in Italian literature after obtaining his doctorate at Liverpool University.
Marianne's parents divorced when she was six, and she and her newly impoverished mother then moved to Reading. As a girl, Marianne eventually attended a Roman Catholic convent school called St. Joseph's. During her secondary school years, she got involved with a local theatre company based in Reading called Progress Theatre.
Faithfull began to perform folk music in coffee shops in 1964. That March, she was talent-spotted by the 20-year-old manager of the Rolling Stones, Andrew Loog Oldham (born 1944), at a party held by the band. This led to her being offered a record contract, and so her commercial singing career began suddenly at the tender age of 17. Her debut hit As Tears Go By followed that August, peaking at No. 9 in the UK hit parade (as the singles chart used to be known) for three weeks. Quite an accomplishment for someone still so young.
Maybe the most that you can expect from a relationship that goes bad is to come out of it with a few good songs.
Marianne's next three singles, which were released in 1965, also all reached the Top 10. That April, her first two albums, Marianne Faithful and Come My Way, were released simultaneously. They were followed by the US-only album release Go Away from My World before the end of the year. Her fourth and fifth albums appeared in 1966 and 1967 respectively, the latter being released in March 1967 just a couple of months after her 20th birthday.
During this extremely busy period of her early career, Faithfull also found time to get married, tying the knot with a man called John Dunbar in May 1965, only six months before their son Nicholas was born that November. However, their marriage soon faltered, and in 1966, she and her baby son moved to London to stay with Brian Jones, the band leader of the Rolling Stones, and Jones's partner Anita Pallenberg. While staying with them, she became a regular user of cannabis. She subsequently began a high-profile romantic relationship with Mick Jagger, the singer of the Rolling Stones. By 1968, her drug use habits had hardened to include cocaine. Her relationship with Jagger eventually broke down, and they separated in 1970, whereupon she sadly lost custody of her son, prompting her into a suicide attempt, which fortunately was unsuccessful.
Perhaps as a result of the turmoil in her personal life during these years, compounded by the grief of having custody of her son removed from her, Faithfull's drug addiction worsened to encompass heroin in the early 1970s, and she reached her personal nadir as she became homeless and spent two years in the early part of that decade on the streets of Soho. An attack of severe laryngitis, perhaps combined with the effects of drinking and drugs, permanently lowered and changed her singing voice during those years, lending to it a distinctive raucous sound that has since become her vocal trademark.
Her commercial recording career, which had stalled following the release of her fifth album in 1967, went into a lengthy abeyance, with her sixth album, country record Dreamin' My Dreams, appearing all of nine years later in 1976. However, with the exception of one other hiatus between album releases in 1987 and 1995, she has since released a new album at least once every three or four years; and her 1979 album Broken English was particularly highly acclaimed and did much to revive her career.
Around 1975, Faithfull entered into a relationship with a member of punk band The Vibrators called Ben Brierly. They were married in 1979.
In 1981, she moved to New York; and in 1985, she went into rehab in Minnesota to treat her drug addiction issues. In 1987, she and Brierly divorced.
In later years, Faithfull has suffered from bouts of severe ill- health, including diagnoses with hepatitis C in 1995, breast cancer in 2006, exhaustion in 2008, and a broken hip, surgery upon which led to an infection, in 2014. In April 2020, the singer was admitted to hospital for three weeks after suffering from pneumonia caused by coronavirus. Since being discharged, she has spoken publicly of her struggle to recover from the long-term effects of the condition[1].
In spite of these struggles, she has shown a remarkable endurance and dedication to her music, with numerous releases over the years and her most recent this year. With this in mind, it's no wonder that she is listed on VH1's 100 Greatest Women of Rock and Roll list and received the World Lifetime Achievement Award at the Women's Word Awards in 2009.