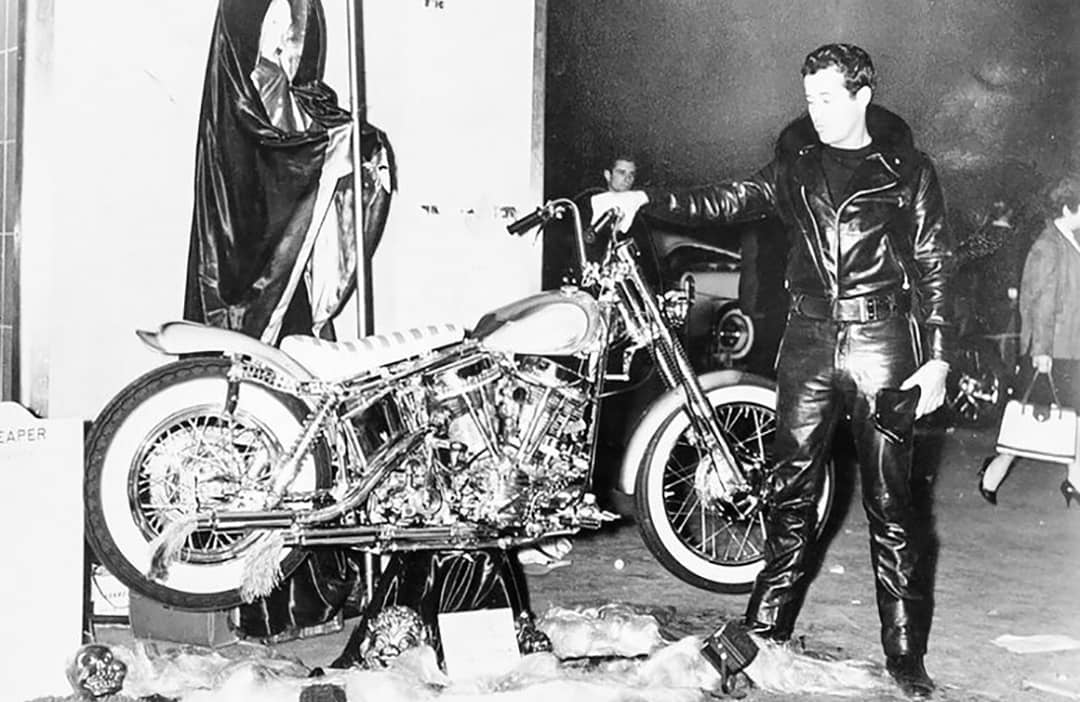 Kenneth Anger, born Kenneth Wilbur Anglemyer, is an American experimental film producer and actor. Anger is openly gay and is recognised as having brought homosexual themes into film before gay identity was widely accepted by the public and at a time when homosexual activity remained criminalised in the USA.
Born in 1927 in California, Anger was the youngest of three children. During his early childhood, he was closer to his grandmother, Bertha, than to any of his immediate family. She first introduced him to film by taking him to the cinema.
At the age of ten, Anger got a taste for shooting film with his friends; and in his teens he created at least three amateur films.
After moving to Hollywood with his family in 1944, Kenneth attended Beverly Hills High School, where he became interested in occult themes, reading works by 19th century French occultist Éliphas Lévi and The Golden Bough by Sir James Frazer.
In the mid-1940s, while still a teenager, Kenneth was arrested on charges of homosexuality after what he claimed to have been a police entrapment exercise, prompting his change of name from Anglemyer to Anger.
I've always considered movies evil; the day that cinema was invented was a black day for mankind.
He subsequently formed the film company Creative Film Associates with another young filmmaker, Curtis Harrington (1926-2007). Anger was introduced by Harrington to the work of the British occultist Aleister Crowley, some of whose ideas subsequently found their way into his films such as Inauguration (1954), Invcocation of My Demon Brother (1969) and Lucifer Rising (1972), after he became a follower of the alternative Thelema religion founded by Crowley, joining the Ordo Templi Orientis.
Anger's first critically acclaimed film release, Fireworks (1947), was a 14-minute short featuring gay scenes that led to his prosecution on charges of obscenity. Having been acquitted in a trial at the Supreme Court of California, which judged the film a work of art, he continued to produce films for many years, both in the USA and in Europe.
Having moved to Paris in 1950, Anger became involved with the European filmmaking scene for the best part of the next eleven years, although he returned briefly to California in 1953 following the death of his mother, and at that stage met the experimental film-maker Stan Brakhage and worked with him on a film project that failed to see the light of today because the film was confiscated by the laboratory charged with developing it on grounds of obscene content and is believed to have been destroyed.
Anger worked with a ghostwriter on a book of sensational celebrity gossip called Hollywood Babylon (1959), the proceeds from which helped to finance his subsequent film projects. Although initially published only in France, it was eventually released in the USA, where it sold over two million copies. A sequel, Hollywood Babylon II, was published in 1984; and a third volume has since been prepared, but Anger has declined to release it on fears of pursuant legal action by some of its living subjects.
In 1961, Kenneth moved back to the USA and lived briefly with fellow Thelemite Marjorie Cameron. During the 1960s, he enjoyed increasing success with his underground films and became a celebrity. During this decade, he became a long-term friend of Anton LaVey, who went on to found the controversial Church of Satan in 1966, although Anger did not become a member.
In 1968, Kenneth visited the UK, where he made friends with the leading members of the Rolling Stones and won the patronage of John Paul Getty Jr.. He subsequently set up home in Manhattan, but retired from filmmaking for the best part of 19 years in 1981. During his fallow period, he acquired a reputation for erratic behaviour at occasional media interviews.
In the 2000s, now aged in his 70s, Anger unexpectedly came out of retirement and returned to producing new films, releasing 13 further shorts between 2000 and 2010.