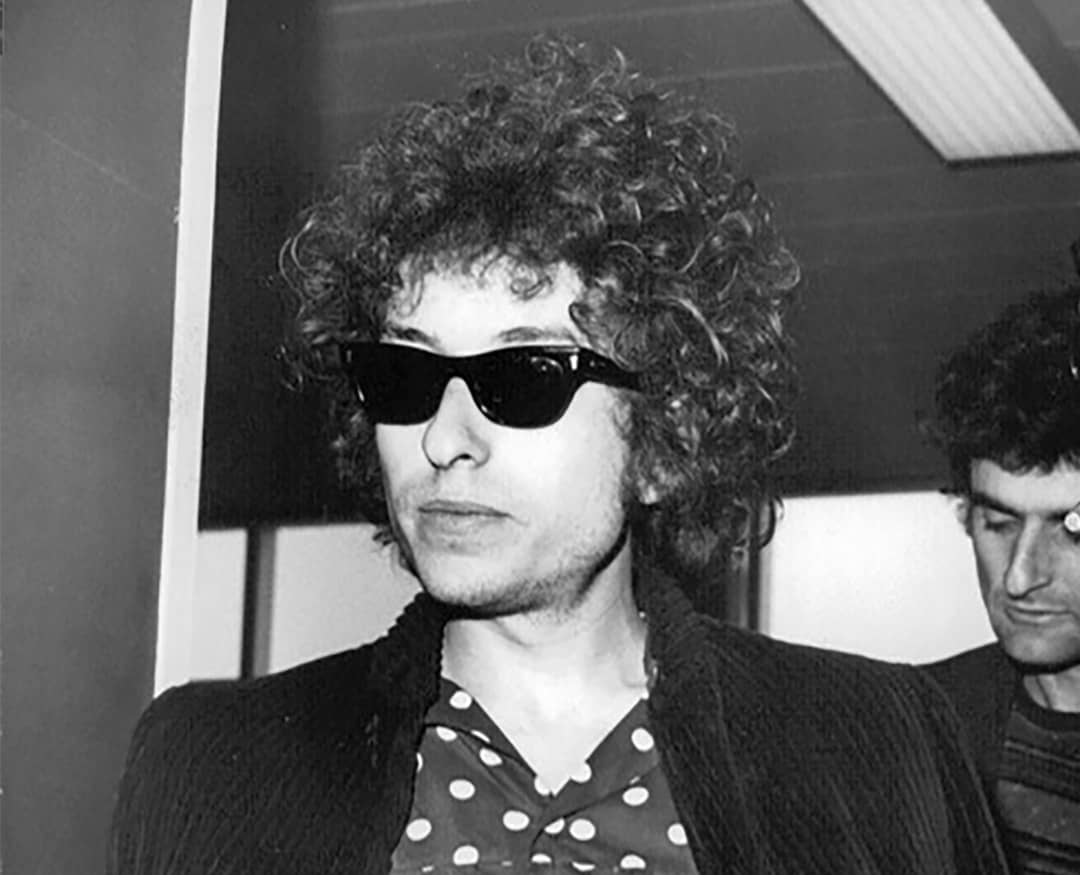 Singer, Songwriter & Painter
Robert Dylan, better known as Bob Dylan, is an American singer and songwriter with a loyal following and a high reputation for his poetic lyrics. He is also known for his distinctive, quavery voice that has often been described as nasal, gravelly or rusty-sounding.
Dylan was born Robert Zimmerman in May 1941. He changed his name to Robert Dylan at the age of 21 in 1962, after adopting Bob Dylan as a stage name around 1959 or 1960, inspired by the legacy of Welsh poet Dylan Thomas.
He was descended from Ukrainian Jewish paternal grandparents who had emigrated from Odessa to the USA in 1905 to escape the pogroms, and Lithuanian Jewish maternal grandparents who had moved to the United States three years earlier in 1902.
Dylan spent his infancy in the town of Duluth, Minnesota, before moving at the age of six with his parents to the town of Hibbing in the same state, where he spent the rest of his childhood. He was an avid listener to music radio stations from a very early age, and developed a taste for blues and country stations, before discovering rock and roll in his teens. At Hibbing High School, he began to get involved with playing in bands, including a rock and roll covers band called The Golden Chords.
By 1959, he was trying hard to become more involved in the music industry. He was hired to play piano on two dates of a live tour by the singer Bobby Vee, where Dylan performed under the pseudonym of Elston Gunn.
I'm a '60s troubadour, a folk-rock relic, a wordsmith from bygone days, a fictitious head of state from a place nobody knows. I'm in the bottomless pit of cultural oblivion.
After graduating from high school that summer, he began studying at the University of Minnesota. It was here that he first began to perform as Bob Dylan, while shifting his musical style firmly in the direction of folk music. His university studies lasted barely eight months before he withdrew in May 1960. After that, he concentrated single-mindedly on his musical career. He moved to New York City to pursue his performing dreams in January 1961, and by April he had been talent-spotted by a music producer called John Hammond, who offered him a record deal with Columbia Records, a major label.
Bob's eponymous debut album was released early in 1962. It consisted mostly of cover versions of blues, folk and gospel standards, and managed to sell just 5,000 copies within a year of release.
Later in 1962, Dylan hired a music manager called Albert Grossman. Hammond found Grossman difficult to work with, leading the former to step away from involvement. As a result, Bob's subsequent albums were instead produced by Tom Wilson, a jazz producer.
His second LP, The Freewheelin' Bob Dylan (1963), included many of his own original compositions, although some were adapted from traditional songs. It included the powerful A Hard Rain's a-Gonna Fall, which seemed to chime lyrically with public fears of the time over the Cuban Missile Crisis, helping to earn him a reputation as a writer of protest songs.
That same year, his public musical profile was raised when Joan Baez, already a well-established star, began to invite him to perform on stage with her. He joined her in performing at the March on Washington in August, putting him close to the heart of the civil rights movement.
In January 1964, his third studio album, The Times They are a-Changin', was released. It adopted a more overtly political approach in its lyrics, addressing recognisable current and recent events and topics.
In 1965, Dylan courted controversy within the folk music scene by recording his first album featuring electric guitars, Bringing It All Back Home, and subsequently performing its songs on stage in similar fashion. In spite of alienating folk fans, he found commercial success in this period with his single Like a Rolling Stone, which reached No. 2 in the US singles chart that July. He continued to use electric instruments on his following albums and tours.
Early that year, he purchased a home at Byrdcliffe, a utopian arts and crafts colony that had been established near the small town of Woodstock, New York, in 1902.
In November 1965, after separating from Baez, with whom he had been romantically involved for a few years, Bob married Sara Lownds (born Shirley Noznisky in 1939), a former model. They were legally married for almost 12 years, and had four children together before divorcing in June 1977.
Following a hectic international touring schedule in the Spring of 1966, during which his use of electric guitar continued to anger some earlier fans, Dylan suffered a motorcycle accident in July, breaking several vertebrae in his neck. He managed to recover, although he then withdrew from touring for most of the next eight years and adopted a much more reclusive public profile. He did make an exception for the Isle of Wight Festival of 1969, which he headlined.
In 1972, Bob wrote to the United States Immigration Service to petition against the deportation of John Lennon and Yoko Ono following their conviction for the possession of cannabis. This was a show of solidarity with fellow high-profile creatives with whom he exchanged mutual admiration, the Beatles having been avowed fans of Dylan's own music.
He returned to touring in the United States in January 1974, supported by a critically acclaimed group called The Band. It was during that year that his relationship with Sara began to break down. These circumstances have been widely interpreted (including by one of their sons) as having inspired much of his following album Blood on the Tracks, which was first recorded that September before being released early the next year; however, Dylan himself has denied that the album was about his marriage, stating that the songs were inspired by the stories of Russian writer Anton Chekhov.
In the late 1970s, Dylan became an evangelical Christian, and recorded three albums of gospel music, alienating some of his previous fans with his new outlook. During the 1980s, he began to mix his more conventional secular songs with further Christian ones on his following albums. However, the popularity of his new music had diminished, and his 1986 LP Knocked Out Loaded did not even reach the Top 50 in the US albums chart. This was his least successful commercial performance since his debut album of 1962, with subsequent albums faring similarly poorly.
In 1985, Robert was in a relationship with his backing vocalist Carolyn Dennis, leading to the birth of their daughter Desiree Dennis-Dylan the following January. Dylan and Dennis subsequently secretly married in June 1986. Their marriage lasted for six years before ending in divorce in 1992.
Dylan continued to record during the early 1990s, when he returned to his acoustic folk and blues roots for two albums. Since then, further LPs have appeared somewhat more sporadically, in 1997, 2001, 2006, 2009, 2012, 2015, 2016, 2017 and 2020, when his 39th studio album, Rough and Ready Ways, was released. However, he has kept up a hectic live touring schedule since 1988, in what has been dubbed the Never Ending Tour. It was estimated that 120 million of his albums had been sold worldwide by 2008.
Aside from his many songs, Bob has written a memoir called Chronicles: Volume One and a book of prose-form poetry called Tarantula. In October 2016, he was awarded the Nobel Prize in Literature for his poetic songwriting, becoming the first musician ever to receive the award.
He has also long enjoyed painting, and has had published eight books of his artwork, which has further been featured at several exhibitions held in cities across the world since 2007.
Since 1979, Dylan has been based at Point Dume, Malibu, California, where he moved from his previous home near Woodstock.