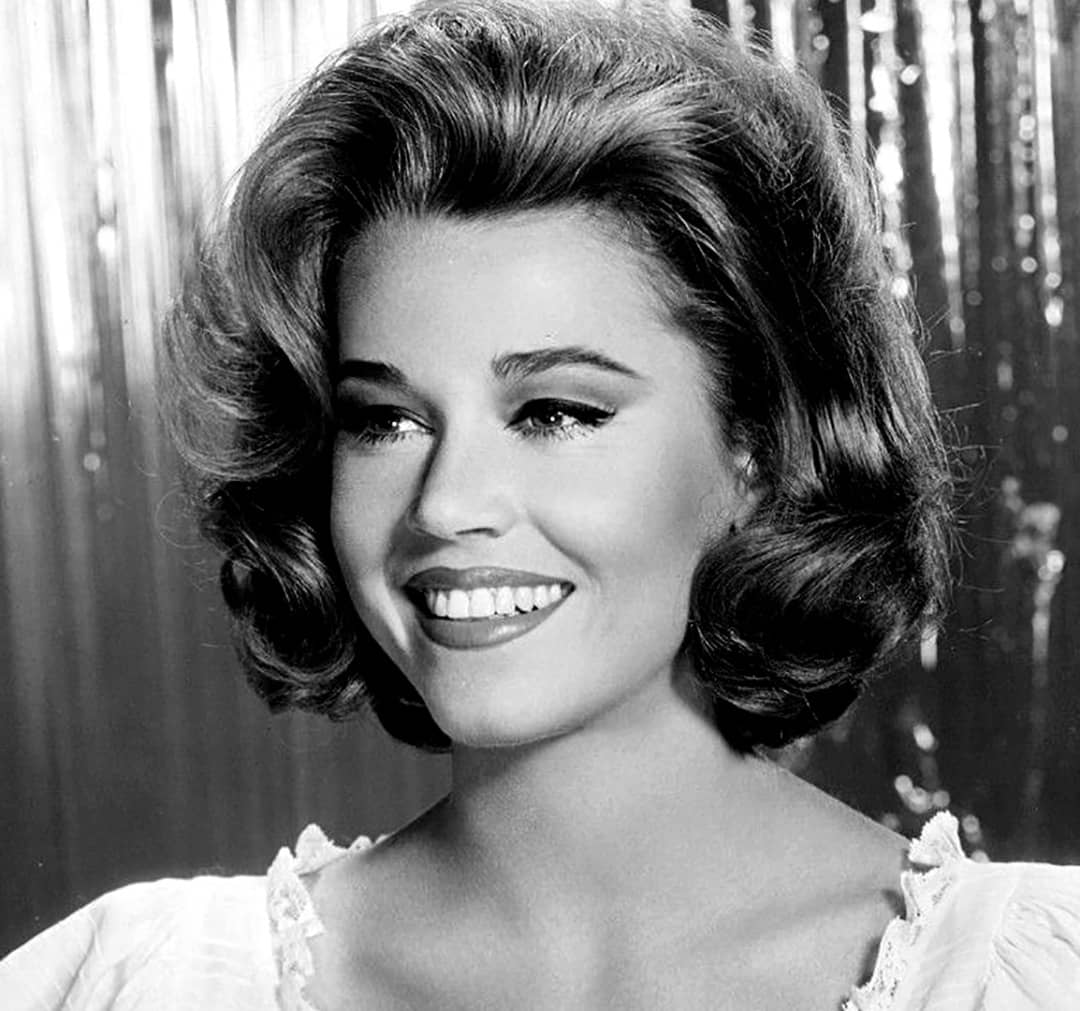 Actress, Model, Fitness instructor, Activist and Philanthropist
Jane Seymour Fonda is a celebrated American model, actress and fitness instructor. Named after the third wife of King Henry VIII of England, she was born in New York City on the 21st of December, 1937. She is the daughter of the equally well-known American actor Henry Fonda (1905-1982), and elder sister of the actor and director Peter Fonda (1940-2019).
Her Canadian mother, Frances Ford Seymour Fonda (1908-1950), was Henry's second wife. Jane was just 12 when her mother died by suicide while an inpatient at a psychiatric hospital to which she had been admitted shortly after Henry announced his decision to divorce her.
In her youth, Jane was an accomplished dancer, and by the age of 15 she had taken up a role teaching dance. She further worked as a model, achieving a high profile in the modelling industry, with her picture being featured twice on the front cover of Vogue magazine.
After school, she briefly attended Vassar College in Poughkeepsie, New York, before withdrawing to study art in Paris for six months. In 1958, after returning to New York, she visited the Actors Studio in Manhattan, where she met the director Lee Strasberg, who openly recognised her acting talent and encouraged her to pursue a thespian career.
Over the next two years, she made a start by appearing in stage performances, before landing her first film role in 1960, in the film Tall Story. She went on to appear in 16 further films between 1962 and 1969, and another 12 in the 1970s and 6 in the 1980s. After 1990, her film career took a 15-year pause before her next role in 2005, since when she has appeared in a further 11 films up to and including Luck (2022).
Among the most popular and / or critically acclaimed films for which Fonda is known are Walk on the Wild Side (1962), Sunday in New York (1963), Les Félins (1964), Cat Ballou (1965), The Chase (1966), Barefoot in the Park (1967), Barbarella (1968), Spirits of the Dead (1968), They Shoot Horses, Don't They? (1969), Klute (1971), Fun with Dick and Jane (1977), Julia (1977), California Suite (1978), Coming Home (1978), The China Syndrome (1979), Nine to Five (1980), On Golden Pond (1981), The Morning After (1986), Youth (2015), and Our Souls at Night (2017).
Additionally, she appeared in three television roles between 1961 and 1984, and since 2012 has played four further acting roles for television, not counting her occasional celebrity appearances as herself.
Being Henry Fonda's daughter got me started. But it didn't keep me working.
Between 1982 and 2012, Fonda released 27 home exercise training videos, serving as a remote virtual fitness instructor to generations of women.
From the 1960s onwards, Jane has also been a prominent activist. She is well-known for her support for women's rights and for the victims of abuse and rape, as well as standing up for LGBTQ+ rights. Additionally, she has campaigned repeatedly for civil rights for American Indians, and against war, including in particular the Vietnam War, the Israeli-Palestine conflict, and the Iraq war. She was a supporter of the leftist Black Panther Party in the early 1970s, and was selected by the National Security Agency for communications monitoring on account of the perceived subversiveness of the causes she promoted to the United States government.
Fonda has also been an outspoken critic of drilling for oil on account of its environmental impact, and was repeatedly arrested in 2019 for participating in protests against US policy on climate change outside the Capitol Building that is the seat of the United States Congress. In 2020, she had a new book on the subject of climate change, entitled What Can I Do? The Truth About Climate Change and How to Fix It, published by Harper Collins.
In 1970, she was also arrested on arrival at Cleveland Hopkins International Airport on suspicion of drug smuggling, but protested her innocence, stating that the pills that had been spotted in her luggage were only harmless and legal vitamins, which was subsequently proven to be the case by laboratory analysis, resulting in the dropping of all charges against her.
A former atheist, Fonda converted to an unorthodox form of Christianity in the 2000s, which has helped to guide her commitment to good causes in later life. This perception was outlined in her autobiography entitled My Life So Far, which was published in 2005. It was followed six years later by her partly autobiographical book Prime Time: Love, health, sex, fitness, friendship, spirit – making the most of all your life, which was billed as a guide to living for the over-45s, and takes the form of a series of anecdotes from the lives of people she knew well, including her own.
Among the philanthropic causes with which she has become involved, aside from environmentalism, are education, sexual health for adolescents, and the arts. In 1978, she co-founded the Campaign for Economic Democracy, a lobby group based in California. She has also since set up charities such as the Fonda Family Foundation and the Jane Fonda Foundation, generously contributing her own wealth to get them going.
Jane suffered from low self-esteem in her childhood, with insecurity about her appearance precipitated by critical remarks received from her father. In her 40s, this escalated into the condition bulimia nervosa, from which her late mother had also suffered.
Since 2010, Jane has twice been diagnosed with cancer, but in both cases it was found early enough to be fully treated.
After a variety of love affairs and relationships in her youth, she married the French screenwriter and director Roger Vadim (1928-2000) at Las Vegas in August 1965, almost two years after they first met. They were divorced in January 1973 after a period of separation, following which Fonda married the social and political activist Thomas Heydon (1939-2016), whom she had been dating since the previous summer. Her second marriage also ended in divorce in June 1990. 18 months later, in December 1991, she married CNN founder Ted Turner, but they were divorced 9½ years later in May 2001.