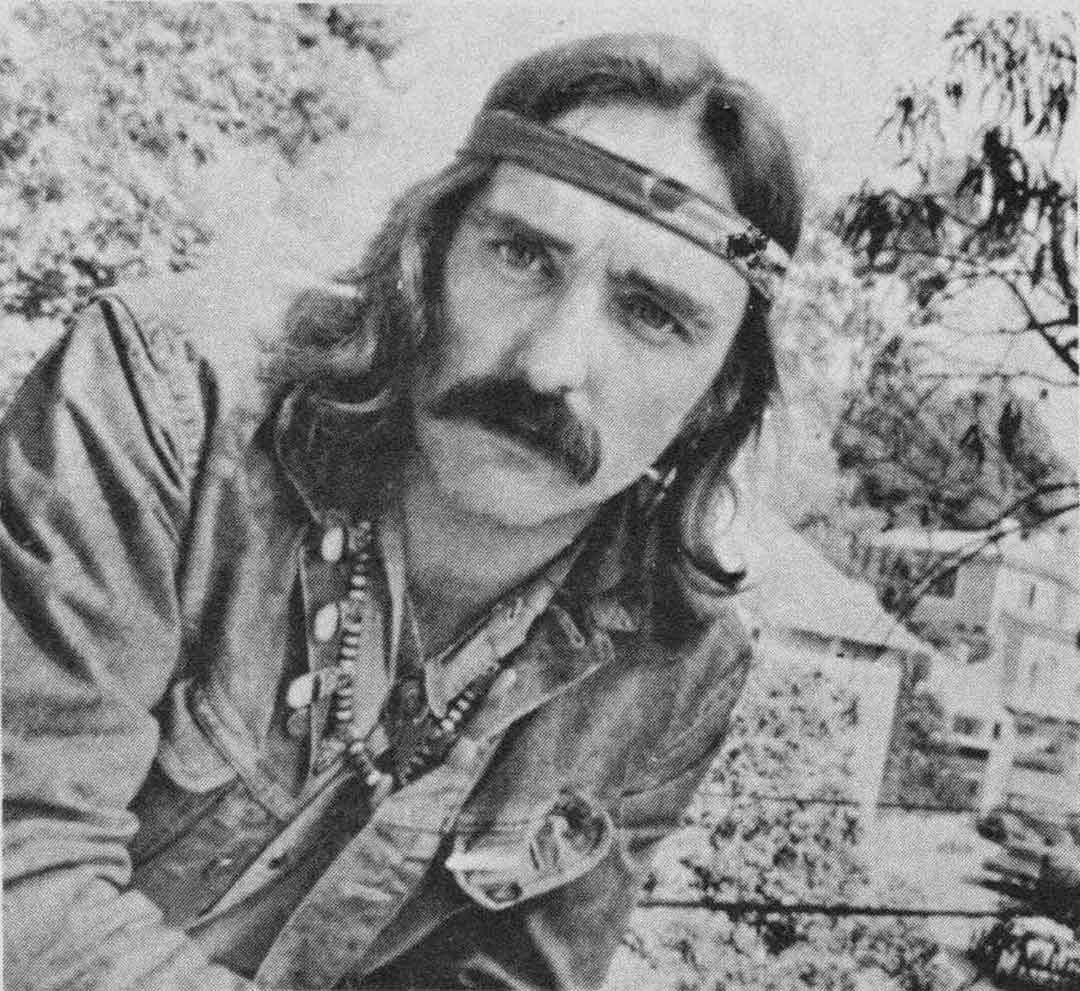 American Actor, Filmmaker & Photographer
American actor, filmmaker and photographer Dennis Hopper was born in May 1936 in Dodge City, Kansas. He was the son of Marjorie Mae (1917-2007) and James Millard Hopper (1916-1982), and had two brothers, Marvin and David.
The whole family moved to Kansas City, Missouri following World War II. It was here that Hopper first attended art classes, which took place on a Saturday at the Kansas City Art Institute. During Hopper's first year as a teen, the family moved again, this time to San Diego. Here he attended Helix High School, where he took part in drama club and other creative pursuits.
It was his early explorations into acting that sparked his interest, and he went on to study at the Old Globe Theatre in the city. Following that, he spent five years studying with Lee Strasberg (1901 – 1982), an American theatre director, actor and teacher, in New York City at the Actors Studio. Whilst here, he became friends with Vincent Price (1911 – 1993), the American actor, art historian and collector. Price had a great impact on Hopper and inspired in him a love for art, which Hopper carried throughout his life.
Hopper started his acting career in television in the 1950s, making appearances in Medic (1954), Cheyenne (1955) and Sugarfoot (1957). Many claim that his first foray into film was in 1954 as an extra in a Western called Johnny Guitar; however, Hooper himself denied this. He appeared alongside James Dean in both Rebel Without a Cause (1955) and Giant (1956) and had become good friends with Dean before the car accident in September 1955 in which Dean died. The death of his new friend affected Hopper greatly; and although in 1959 he moved to New York where he studied Method Acting under Lee Strasberg, his bad behaviour on set almost ended his career.
He was saved by the intervention of a friend of his then mother-in-law Margaret Sullavan, John Wayne, who found roles for him in both The Sons of Katie Elder (1965) and True Grit (1969). He also appeared alongside Paul Newman (1925-2008) in Cool Hand Luke (1967), and alongside Clint Eastwood in Hang 'Em High (1968).
I'm just a middle-class farm boy from Dodge City, Kansas. And I always thought that acting was art, writing was art, music was art, painting was art, and I've tried to keep that cultural vibe to my life.
Then came what is probably Dennis Hopper's most important and influential film, Easy Rider (1969). This was the story of two bikers, played by Dennis Hopper and Peter Fonda, who travel through the American South with the proceeds of a drugs deal. Capturing the mood of the anti-establishment counterculture of its day, it gives a vivid picture of the 'hippy' movement, showing a commune in which 'free love' is practised, and including much use of both marijuana and cocaine. Not only did Hopper star in this movie, but he directed it; and although a good deal of the dialogue was improvised, he also co-wrote the script with both Fonda and Terry Southern.
The film was a huge commercial success. It was also nominated for the Academy Award for Best Original Screenplay, and Hopper himself received a Cannes Film Festival Award for 'Best First Work'.
Unfortunately, Hopper's increasing use of a combination of drugs and alcohol would substantially undermine both his career and his personal life. A classic example was The Last Movie (1971), in which Hopper played the leading role and also directed. The film was a self-indulgent mess and a commercial flop. The humiliation of this failure led Hopper to keep his distance from Hollywood for much of the next decade, spending much of his time is Taos, New Mexico. As for his private life: he would be married five times, with one of his marriages only lasting eight days. He had four children.
He remained a great actor; and his more successful films would include his appearance as an American photojournalist in Francis Ford Coppola's Apocalypse Now (1979), Blue Velvet (1986), Hoosiers (1986), for which he earned a nomination for the Academy Award for Best Supporting Actor; and Speed (1994) for which he deservedly won an MTV Move + TV Award as 'Best Villain'.
When he wasn't acting, producing or writing, you could find Hopper exploring his other artistic pursuits. He enjoyed painting and sculpting, but he stood out most for his photography. His photographic successes included the cover art he created for the album River Deep – Mountain High by Ike and Tina Turner, his pictures of Martin Luther King Jr. (q. v.), and more intimate images he'd taken of many famous names, which were widely shown at gallery and museum shows, along with being published in several books.
Dennis Hopper: Photographs 1961-1967, published by Taschen in February 2011, is a collection of his most explorative and revealing photos of his friends and people of note of the era. To capture these moments was to capture a cultural moment in time, and Hopper did it beautifully.
He also had a love and appreciation of art, which by the time of his death had led him to collect over 300 pieces. These varied in type and style, but included works by some of the biggest names in the contemporary art world, such as Andy Warhol and Damien Hirst.
In 2009, Hopper was diagnosed with prostate cancer, which advanced quickly and had spread to his bones by early 2010. On 18 March 2010, the now legendary actor and producer was honoured with a star on the Hollywood Walk of Fame, and eight days later, when it was added to the sidewalk, he was present with family and friends including Jack Nicholson and Michael Madsen.
Two months later, on 29 May, Hopper died at his home in Los Angeles.