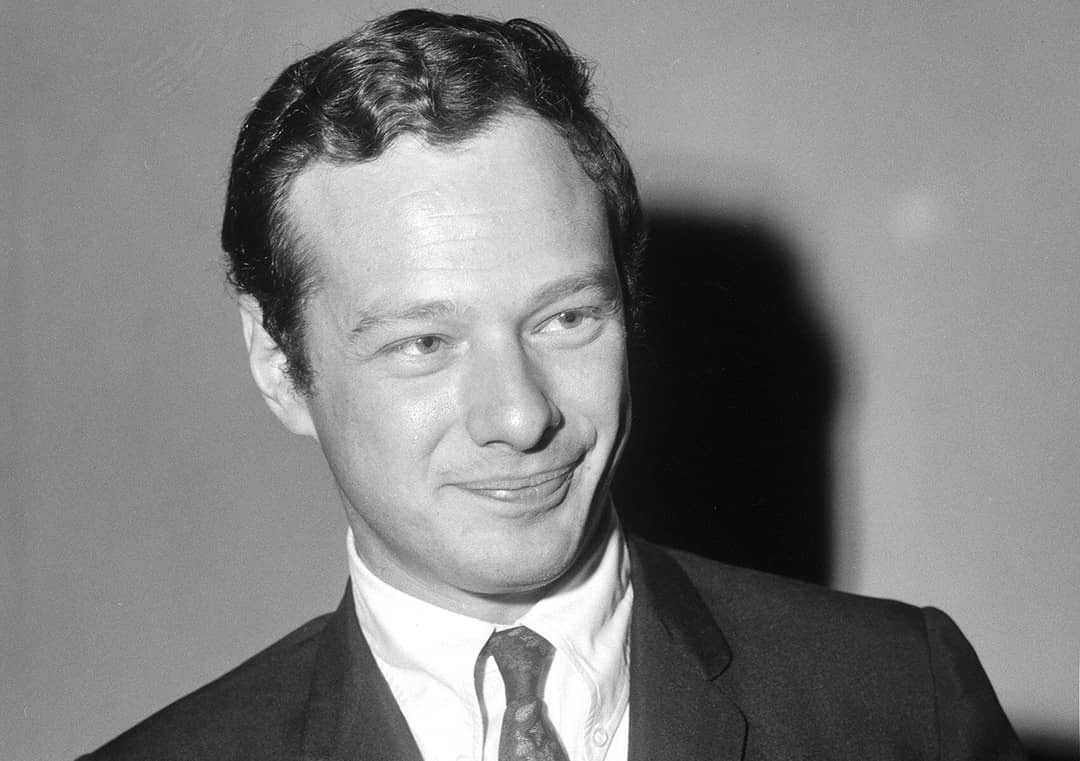 Music Manager & Concert Promoter
Brian Epstein (1934-1967) was a British record store manager, music manager, theatre manager and concert promoter who enjoyed great success in his short life. He is best known for his role in managing the Beatles from 1962 to 1967, and has sometimes been affectionately referred to as the Fifth Beatle on account of the significant role he played in propelling them to stardom and managing their career.
Epstein was born in Liverpool into a family that ran a furniture dealership there, Epstein and Sons. The shop had been founded by his grandfather Isaac Epstein, an immigrant of Lithuanian Jewish origins, and his British-born grandmother Dinah Hyman, whose parents had earlier migrated from Russia in the early 1870s. Epstein's father Harry and mother Malka also worked in the family business, which had become a success, and expanded into retailing musical equipment, eventually taking on the name North End Music Stores, or NEMS for short.
Enjoying relative prosperity from the fruits of the family business, Harry and Malka sent Brian to private schools, including Wrekin College, a Public School in Shropshire. During the Second World War, they decamped to Southport for safety, before returning to Liverpool in 1945.
You must be out of your mind. These boys are going to explode. I am completely confident that one day they will be bigger than Elvis Presley.
Brian left school at 16, whereupon he expressed to his parents his wish to become a dress designer. However, this was strongly opposed by them, and they signalled their expectation for him instead to start work at the family shop, which he did. In 1952, he took a break from this job when he was required to undertake his National Service, joining the British Army.
During his National Service, Epstein was arrested by the military police for wearing a uniform only allowed to be worn by commissioned officers while on a night out at the Army and Navy Club in Picadilly. He was spared a court martial when he agreed to visit an army psychiatrist, in whom he confided that he was homosexual. This led to his being discharged after only ten months of service on grounds of mental and emotional unfitness to serve.
Returning early to civilian life, Brian then became the manager of another shop, Clarendon Furnishing in Hoylake, before being appointed as a director of the family business in 1955.
It has been reported that he continued to consult a psychiatrist from time to time, and that one he saw at this time, who was a friend of his father, advised Harry to send his son away from Liverpool upon learning of Brian's sexuality. The young man had also by this time indicated an interest in an acting career, and was duly given leave to study at the Royal Academy of Dramatic Art in London. However, he dropped out after the third term after being arrested for allegedly soliciting sexual encounters with other men at a public toilet in London, although it has also been reported that he left because he found his return to student life too trying after years spent working in businesses.
Returning to the family business again, Brian was appointed manager of the record department within a newly opened NEMS branch on Great Charlotte Street. He made such a success of this role that when the family opened another branch on Whitechapel, he was given charge of the whole business, and had soon become a widely known and influential figure among local musicians and music industry executives.
In July 1961, when the local musical magazine Mersey Beat was launched, Epstein was persuaded by its editor Bill Harry to stock it in the NEMS stores he managed. He also personally read it with great interest since the fortunes of the local bands it discussed, including the Beatles, were relevant to his family's record retail business. Just a month after its launch, he was awarded his own column within it.
When The Beatles were booked for a concert at The Cavern Club on November 9th, 1961, Epstein obtained special permission to attend it with his personal assistant, Alistair Taylor, without queuing. After the concert, he met the band in the dressing room, and expressed appreciation of their performance, having first been recognised by them as the manager of what had by then become the city's best-known record store chain.
Just 24 days later, on December 3rd, Epstein met the Beatles by prior arrangement at NEMS, and offered to manage them after they confirmed that they did not have a current manager. A five-year contract awarding Epstein 10 to 15% of the band's income was duly signed on January 24th, 1962, but was superseded nine months later by a new one that incentivised Epstein with a higher percentage of the band revenues, 25%, over a certain level of income.
Epstein overhauled the Beatles' initially scruffy image, requiring them to part with their habitual casual dress of leather jackets and blue jeans in favour of suits, and to stop smoking, drinking and swearing on stage. In spite of this, several major record companies he approached over the initial months of his contract with them turned them down, notably including Decca, Columbia, Pye, Phillips and Oriole. They were finally signed by George Martin of EMI on its subsidiary label Parlophone in May 1962, but on initially miserly terms, with the Beatles collectively being offered one old penny per record sold in the UK, at a time when the typical British retail price of singles was six shillings and sixpence, meaning that the band would collect only one seventy-eighth of the retail cover price. It seems that after several high-profile rejections, Epstein was desperate to accept a signing at this stage to the extent of agreeing to unfavourable terms, but he later upwardly renegotiated them.
When Martin requested that the Beatles' then drummer Pete Best be replaced by experienced session musicians for the purposes of the band's studio recordings, the other members of the band implored Epstein to sack Best. He was very reluctant to do this, feeling Best to be a popular member of the band, and it has been alleged by Best in his own autobiography that Epstein was especially fond of him and even propositioned him to share a hotel room one night, which Best declined. Nonetheless, Epstein acceded to the band's wishes, resulting in Best's eventual replacement by the Beatles' best-known drummer ,Ringo Starr.
That November, the Beatles scored their first UK Top 40 singles chart hit, with Love Me Do eventually reaching No. 17 for two weeks in late December and early January. It ushered in a period of great success for the band that lasted until 1970, with all but three of their next 24 singles reaching the Top 2, including seventeen No. 1s.
During this period, Epstein established a new headquarters for NEMS in London in 1964, from which base it booked the Beatles' concerts, which were understandably in very high demand until the band made the unilateral decision against Epstein's wishes to cease playing live after their final concert in August 1966.
Other prominent Merseybeat bands managed by Epstein at different times included Gerry and the Pacemakers, Billy J. Kramer and the Dakotas, and the Fourmost.
In September 1963, he further signed Cilla Black, who went on to enjoy seven Top 10 hits, including two No. 1s, over the next four years.
In 1965, Epstein purchased the lease of a theatre on Shaftesbury Avenue called Saville Theatre, where he commissioned performances of some daring and controversial modern plays by upcoming playwrights, before turning it into a music theatre the following year.
Epstein experimented widely with drugs, including stimulants and LSD, and is thought to have developed a dependency on a hypnotic sedative called carbromal. He was a proponent of the legalisation of the personal use of cannabis, and put his name forward publicly together with those of the Beatles in an appeal to this end published in The Times in July 1967. Only a month later, however, his life was shockingly cut short at the age of just 32 by an accidental overdose of the sleeping pill Carbrital, which is a mixture of carbromal and the barbiturate pentobarbital.