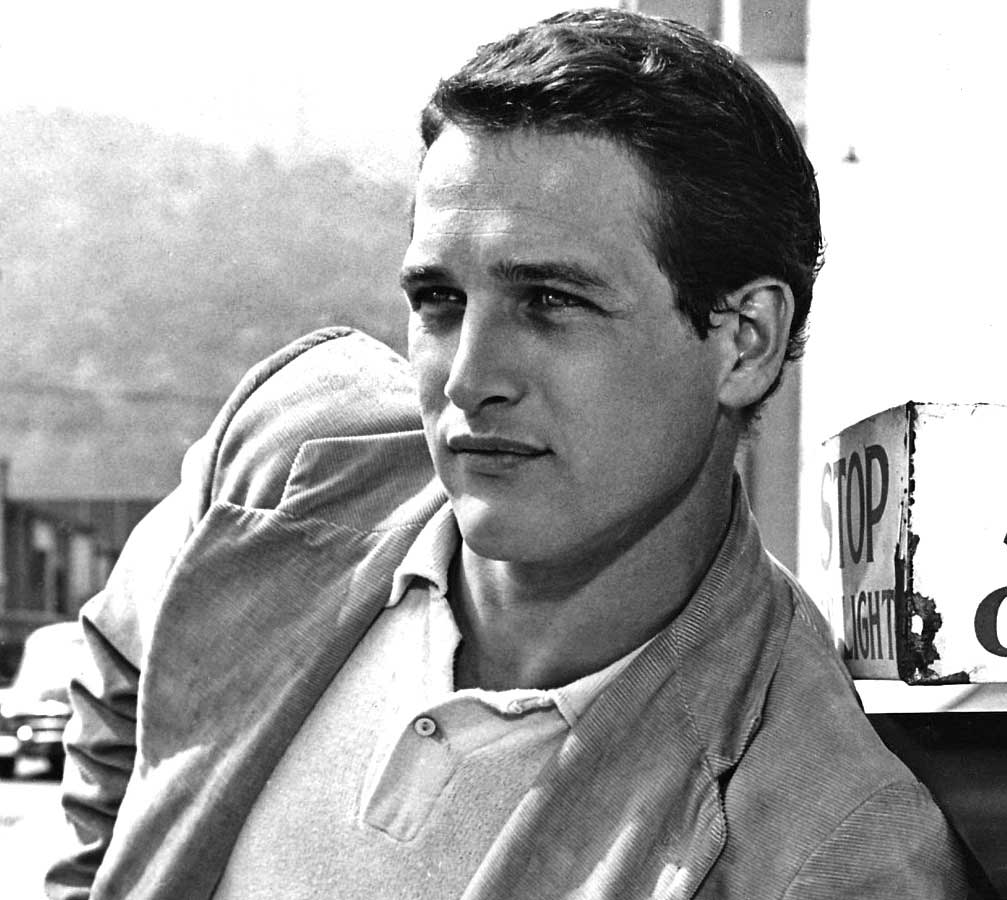 Actor, Film Director, Race car driver & Entrepreneur
Actor, film director and racing-car driver, Paul Newman was born in January 1925. A man of many talents, he was also known for his work as a philanthropist and entrepreneur.
Born in Cleveland Heights in Ohio to mother Theresa Garth (1894 - 1982) and father Arthur Sigmund Newman, Sr (1892 – 1950), Paul had an elder brother who took the same name as their father. While he and his brother were growing up, their mother helped in the store selling sports goods that was owned and run by their father.
Paul Newman showed an interest in acting from his earliest years;. At the age of 7 he appeared as the Court Jester in a school production of Robin Hood, and three years later he took part in a performance of Saint George and the Dragon at the Cleveland Play House.
He went on to attend Shaker Heights High School, and graduated from there in 1943. Following that, he went on to Ohio University in Athens, Ohio for a short time. Like many who attend an American University, following an initiation, he joined a fraternity – in this case, one called Phi Kappa Tau.
By now, the U.S.A. had been caught up in the Second World War, and in 1944 Newman, who had joined the United States Navy, qualified as an Aviation Radioman Third Class in torpedo bombers. Following a placement at Barbers Point, Hawaii, he remained in the Pacific Theatre of War, where he was assigned to replacement torpedo squadrons VT-98, VT-99 and VT-100. His role was to train replacement pilots and aircrewman for combat, with a particular focus on landing on the aircraft carriers. He went on to be a turret gunner in an Avenger torpedo bomber, and was early in 1945 he was assigned to the aircraft carrier USS Bunker Hill. Here he and his unit had a lucky escape: their pilot had ear-ache so was unable to fly them to the Bunker Hill, which shortly afterwards suffered from a kamikaze attack that resulted in the deaths of several hundred crew on board.
When the war was over, Newman studied drama and economics at Kenyon College, Ohio; and in 1949, having completed his Bachelor of Arts degree, he toured with several summer stock companies before spending a year at the Yale School of Drama. He then studied under Lee Strasberg at the Actors Studio in Manhattan, New York City.
Dreams without movement are delusions, escapes, kid's play. You have to put your feet into your dreams if they're ever going to be reality. The dreamers we know and love today are the ones who worked the hardest.
In 1953, he starred in his first Broadway role, the production of Picnic by William Inge. It was during the lengthy run of this play that he met Joanne Woodward, then an understudy, whom he would marry four years later after divorcing his first wife. By now he was already a successful actor, having played several parts on television, and having also appeared on the big screen, most notably as the boxer Rocky Graziano in Somebody Up There Likes Me (1956).
Two years later, Newman would be nominated for an Academy Award after starring opposite Elizabeth Taylor in Cat on a Hot Tin Roof (1958); and his career went from strength to strength in films like The Hustler (1961), Hud (1963) and Butch Cassidy and the Sundance Kid (1969). More successes followed during the 1970s and 1980s, most notably with The Sting (1973), The Towering Inferno (1974) and The Colour of Money (1986) for which Newman won the Academy Award for Best Actor. For his final movie appearance in the superb Road to Perdition (2002), Newman was nominated for an Academy Award for Best Supporting Actor, which made him a ten-time Oscar nominee.
Alongside his high-profile acting career, Newman was also a successful racing driver. In the Sports Car Club of America, he won a number of national championships in the 1970s; and his race team, formed in partnership with Bill Freeman, was also successful in open-wheel IndyCar racing.
Paul Newman was also a great philanthropist. In 1982, he co-founded a food company called Newman's Own, from which he donated all post-tax profits and royalties to charity; in 1988 he also founded the SeriousFun Children's Network, a network of summer camps and programmes serving children with a serious illness and their families; and in 2006, he co-founded Safe Water Network , with the goal of improving access to safe water for suffering communities around the globe.
Newman died on 26 September 2008 at his home in Connecticut, after a short battle with lung cancer.