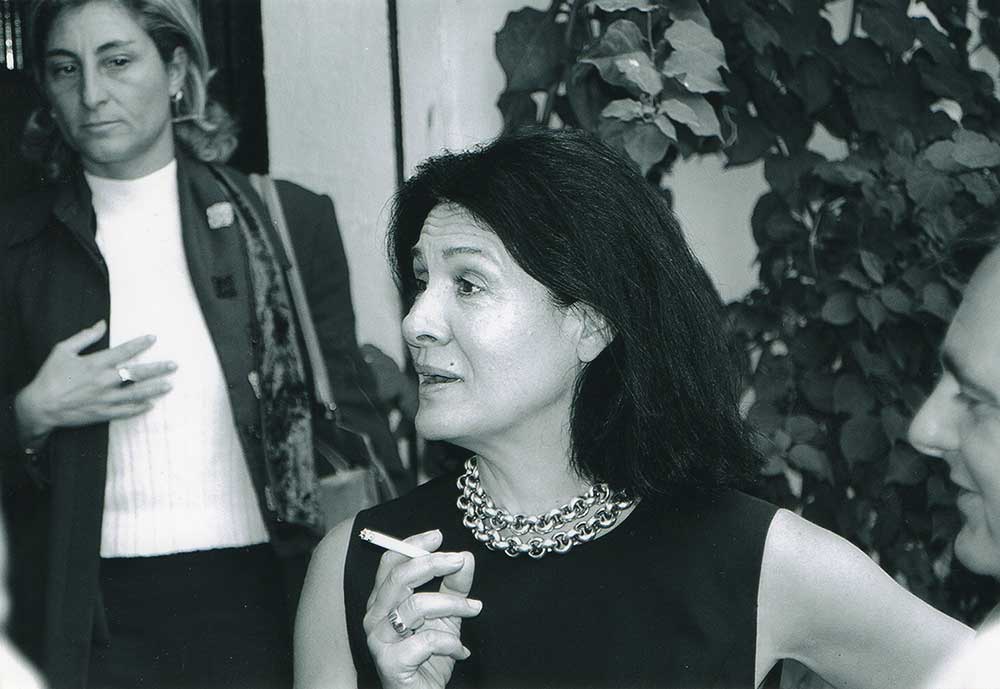 Fashion Designer & Businesswoman
Born 19 April 1949 as Anne Paloma Ruiz-Picasso y Gilot, Paloma Picasso, as she is known, is a French and Spanish jewellery and fashion designer and businesswoman. As the daughter of the famed 20th-century artist Pablo Picasso and painter Françoise Gilot, she has creativity running in her family. It is no surprise that she has gone on to pursue creative endeavours throughout her career.
Her career started in 1968 when she was employed as a costume designer in Paris. Whilst in this profession, she created rhinestone necklaces using stones purchased at flea markets to complement her designs. These necklaces caught many eyes, and ultimately led her to go on to study in the field of jewellery design.
A year later, she was able to present her wares to the famous fashion designer Yves Saint Laurent, someone she was able to call a friend. On seeing her work, he didn't hesitate to commission her to design accompanying accessories for one of his collections.
By 1971, she was working for a Greek jewellery company called Zolotas, furthering her experience in the jewellery world and pushing her creative boundaries.
A perfume is like a piece of clothing, a message, a way of presenting oneself a costume that differs according to the woman who wears it.
In 1979, she was invited by the established Tiffany & Co. to design a table setting for an exhibition. This work marked the start of a relationship with the house that would go on to last for decades. She was able to create a collection under her own name called Paloma's Graffiti for the prestigious house, inspired by the growing street art she saw on the streets around her and on the subway. Taking inspiration from something that at the time was seen as vandalism was a bold step, but she was able to make it her own and use precious metals to elevate it into a highly desirable art form. The collection was stand-out at the time, and has remained so to the present day.
Her relationship with the iconic jewellery maker, which began with this collection, has continued over the years through following collections, with Paloma constantly taking inspiration from what is around her and elevating it to a higher artistic form.
1984 saw her expand her creative talents as she dipped her toe into playing with fragrance: working with L'Oréal, she created the 'Paloma' perfume.
Jewellery seems to be where her heart is, however, and her designs are so revered that not one but two American museums hold pieces of her work in their permanent collections: the Smithsonian National Museum of Natural History in Washington, and The Field Museum of Natural History in Chicago.
In 1988, Paloma was honoured by the Fashion Group as one of the 'Women Who Have Made an Extraordinary Impact on Our Industry,' adding to her long list of achievements and accolade.
More recently, in 2010, she celebrated 30 years designing with Tiffany & Co, an occasion she marked by introducing a collection based around her love of Morocco, called Marrakesh.
With her consistent originality in her designs, while still being able to deliver classic pieces with great appeal and that stand the test of time, it is easy to see why her career has been a long and successful one. She is known for continually looking for beauty in the simplest of things, and is quoted as saying that 'The most rewarding design is the one that is yet to come.' We'll definitely be keeping an eye out for any of her future designs!