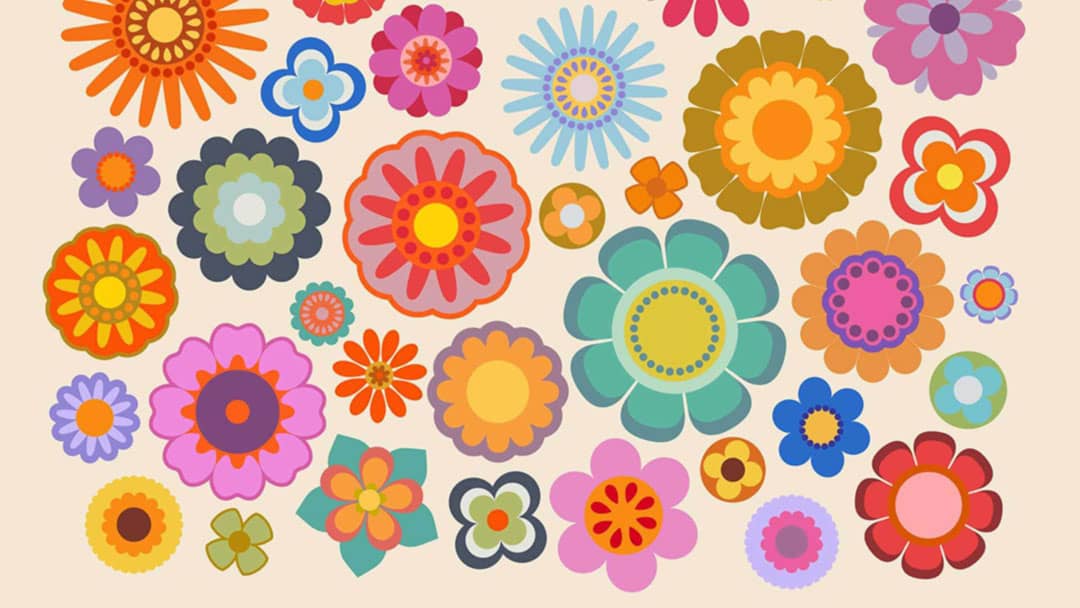 Nigel Waymouth, who was born in 1941, is a British artist noted for his work on poster art and portraiture.
The son of a Wing-Commander in the Royal Air Force, Waymouth was born in India where his father Trevor had been posted during the Second World War. After it ended, Trevor returned to Buenos Aires, where he had been born back in 1912 to a New Zealand father and an English mother, and there he became Managing Director for British South American Airways, which would later be amalgamated with B.O.A.C. So Nigel came to spend his early school years in Argentina. Then in 1952, when his parents' marriage failed, his father returned to the RAF while his mother took Nigel back with her to North London.
Here Nigel spent his teenage years, became involved in political protests, and developed a taste for visiting theatre productions, jazz clubs and art exhibitions. Later on, after obtaining a degree in economic history at University College London, he studied art at a succession of London colleges.
In the meantime, he had begun to find work as a freelance journalist. He specialised in articles on social issues, and briefly edited a magazine focused on employment.
Then in 1965, while he was working as a journalist out of a building at 488 King's Road, London, he was approached by its landlord with a proposal to convert it into a second-hand clothing shop. His girlfriend of the time, Sheila Cohen, enjoyed scouring the markets for vintage clothes and the idea was that she should resell her finds in a boutique. Agreeing to this proposal, Nigel and Sheila joined forces with trained Savile Row tailor John Pearse and early in 1966 they opened a fashion boutique that was named inventively by Nigel Granny Takes a Trip.
After the boutique was opened early in 1966, Waymouth began adding to the vintage clothes on sale by designing new lines of clothing. He also took responsibility for the look of both the interior and the shop-front, and was noted for unexpectedly redesigning the frontage in whimsical ways, both as a form of art in itself and to capture the attention of passers-by. Within months of its opening, Granny Takes a Trip was featured in Time Magazine and had become internationally renowned.
The following year, he was approached by the managers of the UFO (Unlimited Freak Out) Club on Tottenham Court Road to design a poster for a planned club night themed around psychedelia. In this role he worked with another artist, Michael English (1941-2009). Their collaboration was such a success that they subsequently formed a long-lasting partnership called Hapshash and the Coloured Coat that worked on designing similar posters.  Their designs are noted for their psychedelic artwork featuring bright, vivid colours and abstract geometric forms, and became highly influential upon the aesthetics of the late 1960s. Many of them were used to promote the active musicians and bands of the time, including names as famous as Jimi Hendrix. The surviving ones have since been acquired as a collection by the Victoria and Albert Museum, where they are periodically put on public display.
At one point, the Hapshash team recorded an avant-garde musical album together, and in 1968, they attempted a live concert in Amsterdam, but sadly this was a critical failure.
In 1969, Waymouth's interest in Granny Takes a Trip having faded, he and Cohen sold the business on to Czech-born fashion entrepreneur Freddie Hornik (1944-2009), under whose ownership it remained active and quite successful until closing in 1974.
From 1970 onwards, Waymouth retreated from the cutting edge of the 1960s scene and moved into fine art painting, specialising particularly in portraits. His portraits have been widely exhibited in London and Los Angeles over the decades since. At least two minor British Royals and several stars of the film world have commissioned or collected his portraits, earning him the reputation of a celebrity portrait artist.
In September 1976 Nigel married Lady Victoria Yorke, daughter of the 9th Earl of Hardwicke, who had been working as an interior decorator when they met. Their marriage produced two children, Louis (1978) and Adam (1981), before ending in divorce in 1998. Victoria died in 2004, aged just 57.
At one stage, Waymouth moved to California for twelve years, before returning to London, where he again lives and works today.