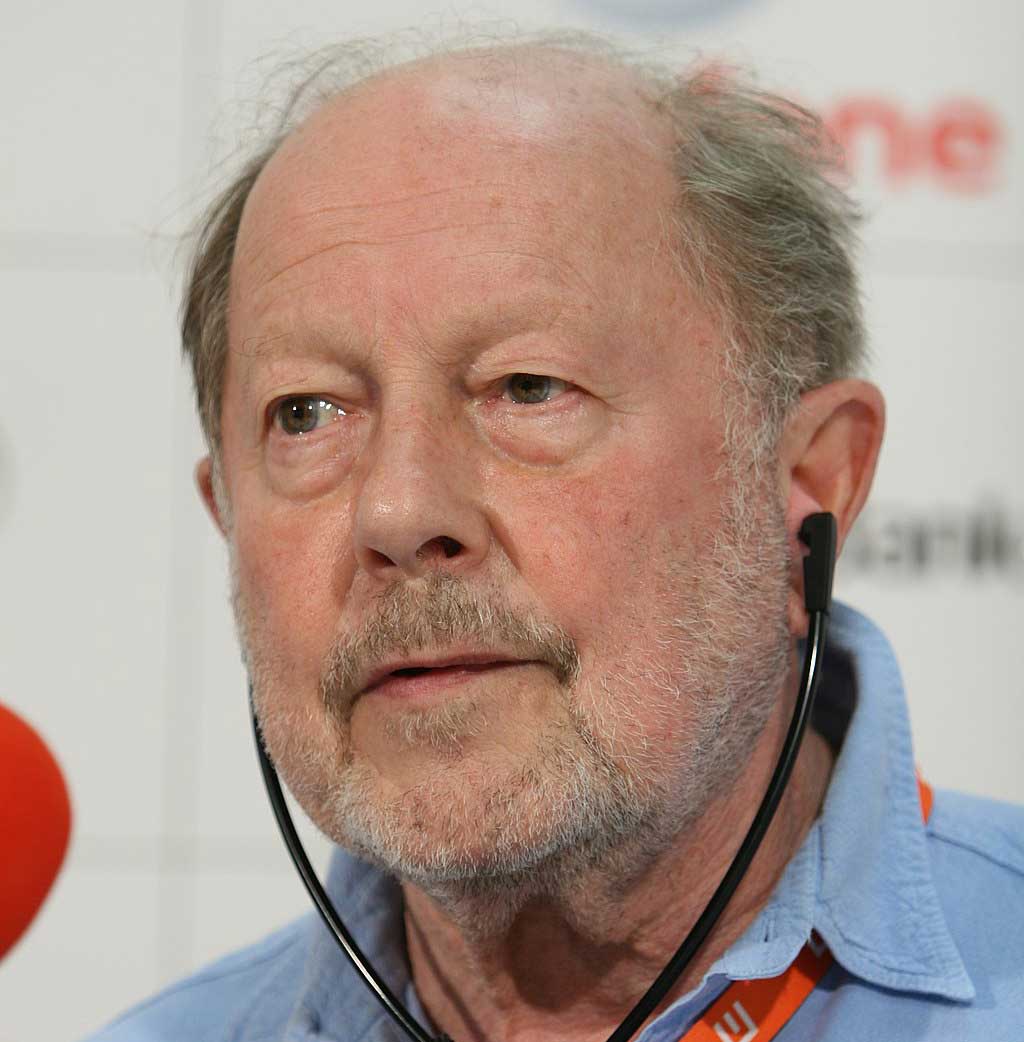 Nicolas Roeg (1928-2018), often known as Nic, was a British cinematographer turned film director known for his pioneering extensive use of the technique of the non-chronological presentation of scenes, a technique that has since become standard in the film industry of the 21st century.
Nicolas was born in North London to an aristocratic Dutch father who had worked in the sale of diamonds but had been severely injured in the first world war, leaving him with career-limiting disabilities, and a mother who worked in a bookshop.
He grew up in Marylebone, where, after finishing his National Service in 1947, he joined a film studio opposite his family home, Marylebone Studios, as an apprentice, working at first in menial jobs of the lowest rank. During the 1950s, having successfully applied to work for Metro-Goldwyn-Mayer at Elstree Studios, Hertfordshire, Roeg gradually rose up through the ranks of the photographic department until he became cinematographer to a second unit in the production of the high-profile film Lawrence of Arabia in 1962. On the back of this career-opening role, a succession of jobs as lead cinematographer followed over the 1960s.
I've always admired the tradition of storytellers who sat in the public market and told their stories to gathered crowds. They'd start with a single premise and talk for hours - the notion of one story, ever-changing but never-ending.
Relatively early in his career, in 1957, Roeg married the British actress Susan Stephen (1931-2000), by whom he had four sons. They eventually divorced in 1977.
By 1968, Roeg had moved into directing art-house films of his own, starting with Performance, which he co-directed with the painter Donald Cammell. It was finally released in 1970 after being delayed for two years by the low commercial expectations held for it by contracted distributor Warner Bros.. It starred Mick Jagger of the Rolling Stones, cast in type as a rock star.
Subsequent movies directed by Roeg alone include Walkabout (1971), Don't Look Now (1973), The Man Who Fell To Earth (1976), Bad Timing (1980), Eureka (1983), Insignificance (1985), Castaway (1986), Track 29 (1988), Sweet Bird of Youth (1989), The Witches (1990), Cold Heaven (1991), Heart of Darkness (1993), Two Deaths (1995), Hotel Paradise (1995), Full Body Massage (1995), and Puffball: the Devil's Eyeball (2007).
Of these, both The Man Who Fell To Earth and Bad Timing also starred successful performing musicians of their days, in the forms of David Bowie and Art Garfunkel, respectively. Garfunkel's co-star in Bad Timing, Theresa Russell, was born in 1957, making her 28½ years Roeg's junior; but she subsequently became his second wife, and further starred in Eureka. With Russell, Roeg had two more sons, before they too divorced in the late 1990s.
Films aside, Roeg also directed a TV mini-series called Samson and Delilah, that was released in 1996, and two episodes of different series themed around The Young Indiana Jones, one in 1993 and one in 1999. In 1972, he was the uncredited director of a documentary called Glastonbury Fayre, which reported on the 1971 Glastonbury Festival; and in the mid-1980s, he directed two short public information broadcasts on the AIDS epidemic that were released by the British government in January and February 1987.
Aside from Roeg's habit of puzzling the viewer by presenting scenes out of chronological sequence, he was known for the seemingly disjointed use of disembodied speech over apparently unrelated visual scenes, and for presenting characters' experiences of markedly unfamiliar and hostile environments.
In 2005, Roeg got married for a third time, wedding actress Harriet Harper (born 1942), to whom he remained married until his death.