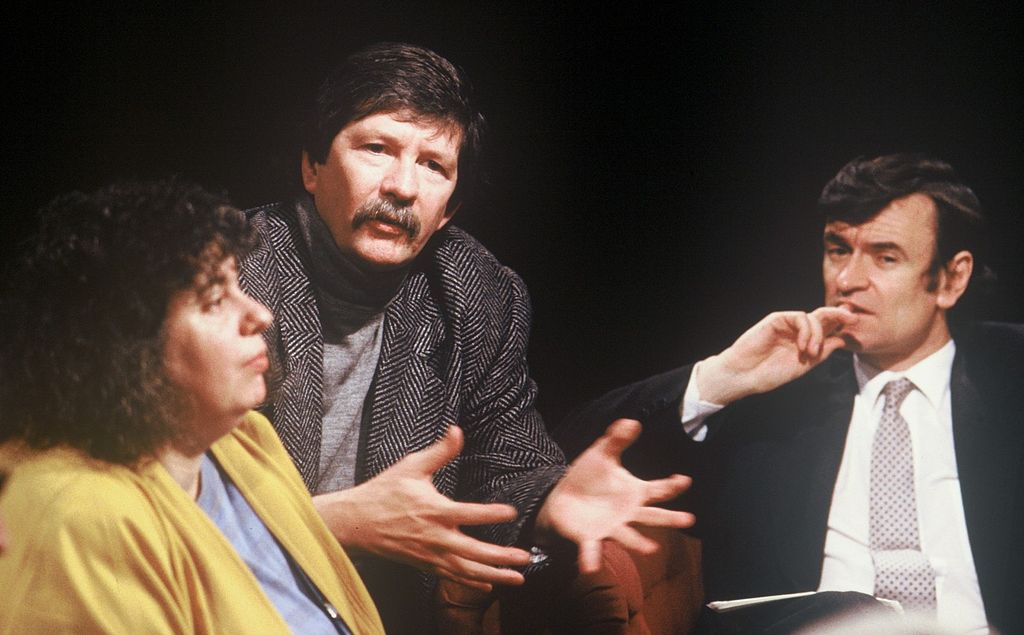 Jim Haynes (1933-2021) was an American émigré to the United Kingdom who organised various events and fixtures supporting theatre and writing in the UK.
Having been born in Louisiana, Haynes moved to Venezuela at the age of 13 in connection with his father's employment in the oil industry.
After enrolling in the United States military straight after high school, Haynes found himself stationed at a base near Edinburgh, Scotland. He subsequently attended Edinburgh University and having been granted permission to demobilise, decided to move to Scotland permanently.
In 1959, he opened a bookshop in central Edinburgh that specialised in paperbacks and became a popular meeting place and also a venue for plays. He additionally helped to organise the earliest international book festivals held in the Scottish capital.
In 1961, Haynes married a Swedish woman called Viveka Reuterskiöld who had been working as an au pair. Although the marriage was short-lived, it produced a son.
With three colleagues, Haynes co-founded Edinburgh's Traverse Theatre in 1962. This quickly became one of the main performance venues associated with the annual Edinburgh Festival Fringe that has been held in Edinburgh every summer since 1947, and was also used by the more official Edinburgh International Festival. Haynes retained a close interest in these festivals for the rest of his life.
Haynes fell out with colleagues at the Traverse after a few years and lost his role in it, leading him to move to London in 1966..
In 1967, shortly after moving to London, Haynes launched an art gallery called the Arts Lab based at Drury Lane in 1967. This venue, which was intended to serve as a wide-ranging forum for the realisation of creative ideas, doubled as a performance space, hosting poetry recitals and avant-garde film screenings among other events. The Arts Lab lasted only two years but, during its brief existence, also produced its own underground newspaper called International Times.
In 1969, Haynes moved to Paris after being offered a one-year teaching position at a new university called the University of Paris VIII.
That year, having positioned himself as a champion of sexual liberation, he co-founded with Germaine Greer and others a newspaper called Suck that specialised in 'adult' content and was produced in Amsterdam but also distributed in the UK. He went on to create an erotic arts festival in Amsterdam the following year. Greer fell out with Haynes in 1972 over his publication of a nude photograph of her without her permission.
Despite these controversial involvements, Haynes was offered a permanent teaching position in Media Studies and Sexual Politics at the University of Paris VIII when his temporary contract came to a close, and ended up being employed there for the next three decades.
In 1974, Haynes edited an anthology of modern views on sexual politics called Hello, I Love You! Voices from within the Sexual Revolution! He went on to write or edit several other books on subjects varying from communism (which he opposed) to American novelist Henry Miller.
In 1979, he founded his own art-house press called Handshake Editions that tended to produce books in small print runs.
In the 1990s, Haynes suffered major financial losses in a protracted legal action over perceived liberties he had taken over copyright.
Haynes was known as a cordial host of house parties at his home in Paris in his later life, tending to gather a great many artistic and otherwise interesting people from diverse cultural backgrounds together under his roof.
He unfortunately suffered a heart attack in 2011 on his way to the Edinburgh Festival, but managed to live another 9½ years before his recent death at the age of 87.